At el segundo eyecare we have multiple options to help you see better and look your best
eyecare
Comprehensive eye exams for all ages
Contact lens fitting for soft disposable or rigid gas permeable (RGP) lenses
LASIK and cataract surgery co-management
Office visits for ocular health issues such as pink eye and allergies
Eyewear
From high end to budget frames, our office carries frame lines to suit your taste and lifestyle. Our designer frame lines are authentic and carry a one year warranty against manufacturer's defects.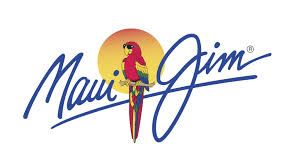 For those who wear contact lenses, we have a vast selection of disposable lenses that the doctor could recommend. We also offer rigid gas permeable lenses and multifocal lenses, depending on your needs. Please be sure to let the doctor know if you are having issues such as dry eye.
Lens options
Anti-reflective (AR) Coating – Eliminates reflections such as the halo effects from nighttime driving and from computer monitors, and glare from the lenses that may cause eyestrain and headaches. As an added bonus it makes for clearer lenses, allowing other people to see your eyes more clearly.
High Index Lenses – Reduces thickness of lenses for higher prescriptions (No more Coke bottle lenses!).
Multi-focal Lenses – Bifocal, trifocal, or no-line progressive lenses.
Photochromic or Transitioning Lenses – Crystals in the lenses are activated by the sun then darken to change into sunglasses.
Polarized Lenses – Tinted, glare-reducing lenses commonly used in sunglasses to sharpen clarity.
Progressive Lenses – No-line multifocal lenses.
Scratch Coating – Adds durability to regular plastic lenses. However, this does not imply that the lenses are scratch-proof and will never get scratched.